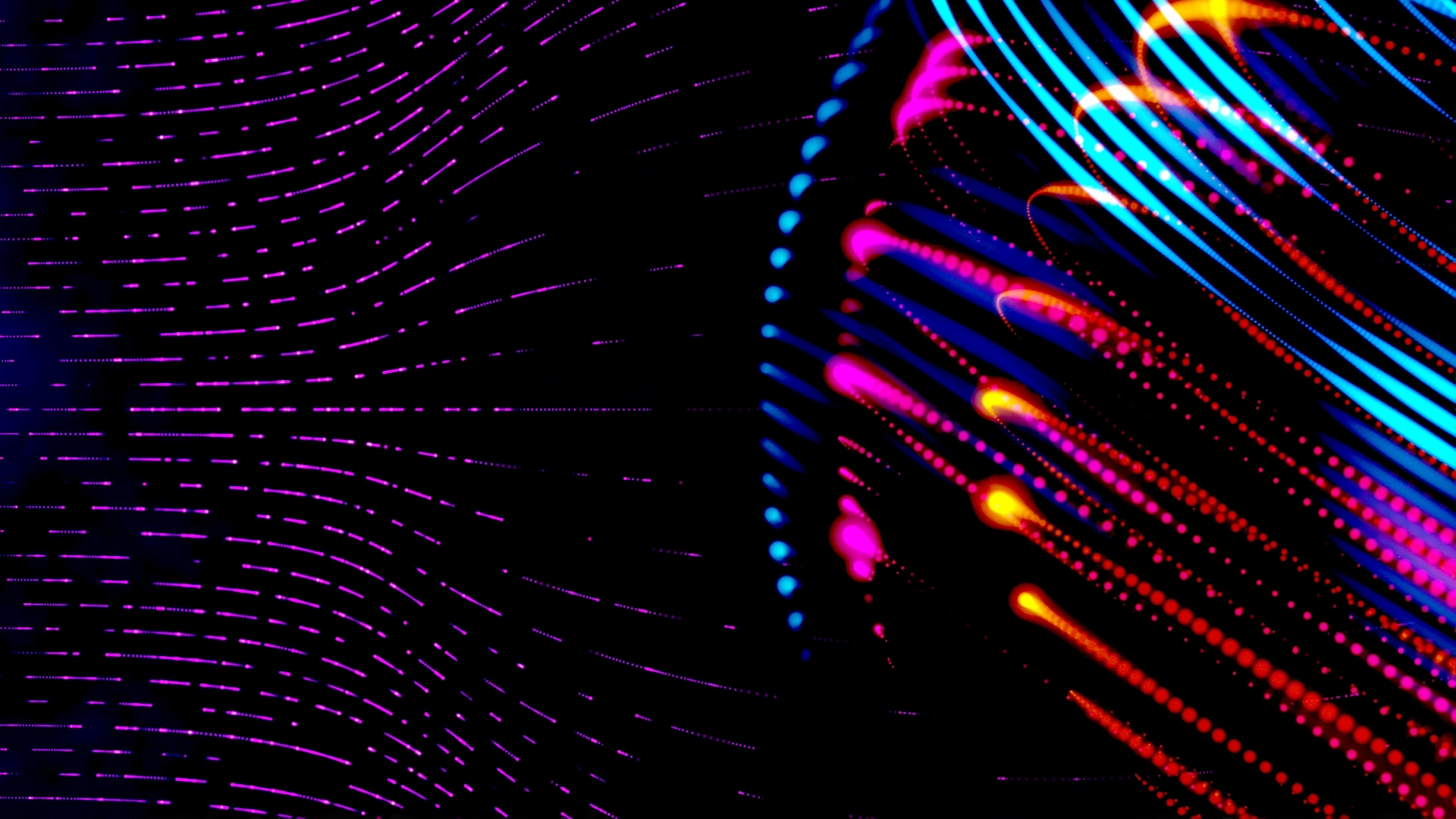 The world's first 5G network launched in 2019, and 5G networks have now been delivered by at least 209 operators, spanning 83 countries. 5G offers significantly improved performance over earlier network technologies. But have consumers really noticed? Download speeds are now much faster, but most smartphone applications do not need higher speeds. It can also support a greater number of devices in one location, but while social distancing is no longer mandatory, towns remain less crowded than before the pandemic, so the need for a technical upgrade may therefore not be pressing.
Deloitte's research, based on a poll of 31,600 respondents in 18 countries, suggests that consumers appear indifferent to 5G. Proactive upgrading to a 5G network is not a priority for them. Furthermore, 5G support is only a minor factor when considering new phones.
That said, indifference does not imply rejection. The mainstream consumer now prices in upgrades. They expect their replacement devices to boast faster processors than the machines they replace. And they expect services – whether a bus ride, shopping trip, cinema or mobile network – to feature more and better technology.
When it comes to 5G, it appears that consumers have already assumed and presumed an upgrade, including of the underlying network technology.
As for devices, 5G has now become standard across all premium devices and many mid-range ones, so that in many developed markets it is no longer a choice, except among budget phones. 5G, and its upgrades, have been 'priced in', in a similar way that consumers expect the latest versions of Wi-Fi and Bluetooth to be built in. We expect few actively seek out Wi-Fi 6 support.
Summary Of Findings
A majority of people, 73 per cent, are not proactively seeking to upgrade their network (figure 1). However, most expect to receive 5G anyway in the future.
5G does not drive purchase decisions, with just 9 per cent of respondents claiming it would be a top priority for their next smartphone (figure 2).
Better knowledge leads to better experience. Early users are split on whether 5G makes a noticeable difference to 4G. However, those with more knowledge are more likely to notice.
4G Has Been Enough For Most Consumers, But Its Limits May Start To Show
Following its launch in 2009, 4G transformed mobile applications and services, and enabled new uses such as ride-hailing, navigation and video-centric social media.
4G enables consumers to stream, post, play and share all the content they want, and so they might rightly ask, what more can a new network technology offer? 5G, however, is expected by them to be better. The majority of respondents (55 per cent) expect "better network connectivity (faster, more reliable) on 5G". However, if their current network satisfies their current needs, there may be little incentive to proactively seek out an upgrade. And this indifference will likely remain until sufficient bandwidth-hungry applications (or variants of existing applications) emerge. For example, streaming 4K video – an upgrade from the current high-definition default – would require significantly higher bit rates, of up to 50 Mbit/s. While this speed could be delivered by 4G, 5G would offer much more capacity.
The vast majority of consumers assume that they will adopt 5G eventually. But for most there is little urgency. They are most likely to upgrade passively. It will become increasingly hard to find smartphones that do not support 5G. By the fourth quarter of 2021, almost half (49 per cent) of smartphones shipped were already 5G capable. This compares to just under a third (32 per cent) of all smartphones shipped that were 4G capable in the same quarter post-launch. Globally, in 2022, 681 million 5G smartphones are forecast to be shipped.
While the consumer may be indifferent, adoption is already happening at a record-breaking pace, encouraged and enabled by the continuing fall in the price of 5G handsets. Devices are now widely available for less than $300, and network operators, which are major sales channels, have a strategic interest in prioritising 5G phones over 4G ones in their retail stores. A minority of operators charge a premium for 5G, but most are now standardising on 5G across all data plans, as 5G customers use more data.
5G Is Not A Purchase Priority But Will Become A Necessity
Smartphone vendors tend to prioritise the specifications that are most likely to influence purchase decisions. 5G does not appear to be a leading differentiator. According to our research, only 9 per cent of respondents ranked 5G as the most important feature of a smartphone (figure 2). Nine other attributes were of greater importance.
While 5G may not be a key factor in purchase decisions, it is still vital to the phone, in the same way that Bluetooth is rarely considered, but a prerequisite. A smartphone without Bluetooth is unsellable, regardless of the calibre of its display or camera or battery capacity. Without Bluetooth a smartphone cannot connect to your earphones, smart watch, car audio and other devices.
Consumer Experience Of 5G Is Shaped By Their Understanding
5G has not yet made advocates out of its users: 39 per cent cannot tell the difference between 5G and 4G, and a slightly lower proportion (34 per cent) are able to (figure 3); others are in a middle ground, probably little aware of the technology or their use of it. Perception varies by country. 5G users in the UK and Ireland are least likely to differentiate between 5G and 4G; those in Denmark, Poland and Norway are the most aware.
Among all respondents a narrow majority (54 per cent) report that they do not know enough about 5G (figure 4); only a fifth perceive that they know enough. This may reflect a major change in the way customers interact with their mobile operator, one of the main sources of information about 5G. During the pandemic lockdown, face-to-face interaction dropped, with 50 per cent of respondents not visiting an operator store for at least two years.
Importantly, those who "know enough about 5G" are more likely to be able to "tell the difference between 4G and 5G". Indeed 76 per cent of those who "know enough" can tell the difference, whereas just 21 per cent of those who "don't know enough" can tell the difference.
Customers familiar with 5G may know which metrics quantify the latest standard's capabilities: for example, download speed or ease of connecting in crowded places such as city centres or transport hubs. Those who are not knowledgeable about 5G, by contrast, may not know what to look for. If they were to assess network coverage, for example, they would certainly not see improvements as 5G tends to use shorter wavelengths which do not travel as far or penetrate objects as well as 4G.
It is likely that the majority of cellular users will be connecting to 5G networks by the end of 2023 – by which time we would also expect the first $100 5G smartphones to be on the market in some parts of the world.
Bottom Line: Show People How To Make The Most Of 5G
Mobile operators should evaluate the energy and capital they invest to convince their customers to switch sooner. Instead, it will be more important to ensure customers have a positive experience when they finally do switch – whether passively or proactively.
An effective messaging strategy, therefore, might be to refocus on realistic advice to help customers get the most out of 5G. For one thing, that would relieve pressure on operators' customer service and complaints handling. This is also a low-risk strategy, given consumers' indifference, and might also allow operators to weave in new themes like sustainability.
For most people, 5G does not need to be a life-changing revolution right now. People will adopt it regardless, because it is new, and it will be frictionless to do so. It is inevitable, and that in large measure explains the indifference.
originally posted on deloitte.com by Ben Stanton and Paul Lee
About Authors:
Ben Stanton: TMT Insights Manager
Ben is TMT Insights Manager at Deloitte, based in the UK. His research spans technology, media and telecommunications, and covers devices, connectivity, content streaming, social media, data privacy, gaming, web3 and the metaverse. He contributes to Deloitte's flagship TMT Predictions and Digital Consumer Trends publications, and specializes in finding consistent themes, such as sustainability, consumer biases, and tech monetization. He is a regular contributor to global media, such as the Financial Times and Reuters.
Paul Lee: Partner, Global Head of Research
Paul Lee is a UK Partner and the Global Head of Research for the technology, media, and telecommunications (TMT) industry at Deloitte. In his global role, Paul has authored over 80 TMT reports including Deloitte's 15th annual Predictions for the Technology, Media and Telecommunications series. In 2016 Predictions launched in more than 50 countries and its points of view are featured in broadcast, online, and published media around the globe. Paul also leads the Deloitte Global Mobile Consumer Survey, now in its sixth year, which tracks usage of mobile around the world, based on a 53,000 user survey fielded in 31 countries. Paul comments regularly on the TV market, and has been invited to author the companion reports for the Royal Television Society's Cambridge Conference, the IBC Leaders' Summit, and the Guardian International Television Festival. He is a frequent commentator on television, radio, online, and press. Paul has published 32 columns in the Financial Times, specializing in analysis of current trends in the TMT sector from a numerical perspective. He is a frequent speaker at industry and closed door conferences and was on the organizing committees of the Royal Television Society's Cambridge and London conferences. In addition to running the TMT research team globally, Paul manages the industry research team for Deloitte UK. He has written five books, including Convergence Conversations and Digital Dilemmas. Prior to his role with Deloitte Research, Paul was Director, Gartner Consulting, leading work in the telecommunications sector.