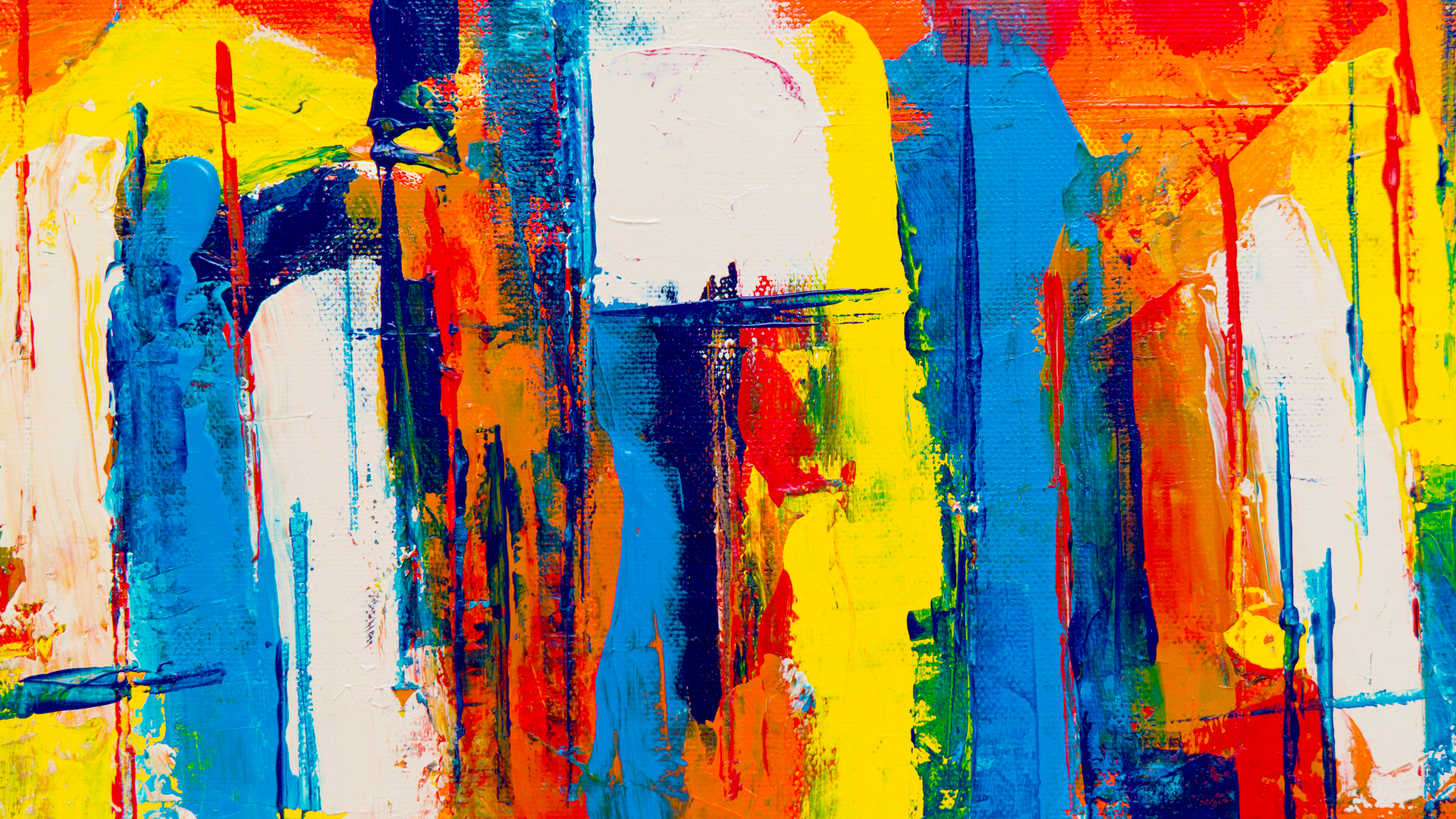 Will a computer ever be more creative than a human? In this compelling program, artists, musicians, neuroscientists, and computer scientists explore the future of artistry and imagination in the age of artificial intelligence.
Today, there are robots that make art, move like dancers, tell stories, and even help human chefs devise unique recipes. But is there ingenuity in silico? Can computers be creative? A rare treat for the senses, this thought-provoking event brings together artists and computer scientists who are creating original works with the help of artificially intelligent machines. Joined by leading experts in psychology and neuroscience, they'll explore the roots of creativity in humans and computers, what artificial creativity reveals about human imagination and the future of hybrid systems that build on the capabilities of both.
Topics Covered
AI and the Art of Ingenuity
Participant Introductions
What are the pros and cons of AI creativity? ​
Where did computational creativity start? ​
What is the attraction to combining technology and art?
Demonstrating machine learning. ​
Taking known components and creating new things from them. ​
Are there limits to human creativity?
Creating more complex tools.
Who owns the AI art?
Moderator
John Schaefer: Radio Host
John Schaefer is the host and producer of WNYC's long-running new music show New Sounds ("The #1 radio show for the Global Village" – Billboard) founded in 1982, and its innovative Soundcheck podcast which has featured live performances and interviews with a variety of guests since 2002. He also co-hosts the Carnegie Hall Live orchestral broadcast series nationwide. Schaefer has written extensively about music, including the book New Sounds: A Listener's Guide to New Music (Harper & Row NY 1987; Virgin Books London 1990); the Cambridge Companion to Singing: World Music (Cambridge University Press U.K. 2000); and the TV program Bravo Profile: Bobby McFerrin (Bravo Television 2003). He has regularly hosted music-themed panels for the World Science Festival.
Participants
Sougwen Chung: Artist
Sougwen Chung (愫君) is a Chinese-born, Canadian-raised artist based in New York. Her work explores transitional edges – the mark-made-by-hand and the mark-made-by-machine – as an approach to understanding the interaction between humans and computers. Her speculative critical practice spans installation, sculpture, still image, drawing, and performance. Chung's multidisciplinary work has exhibited internationally, including The New Museum of Contemporary Art, New York; the NTT InterCommunication Center, Tokyo; and The Drawing Center, New York. She is a former research fellow at MIT's Media Lab and Artist-in-Residence at Google. Currently, she is an Artist-In-Residence at Bell Labs exploring new forms of drawing in virtual reality, with biometrics, machine learning, and robotics.
Jesse Engel: Computer Scientist, Musician
Jesse Engel is a research scientist with Google Brain's Magenta team on the coevolution of artificial intelligence algorithms and their creative applications. He received his Bachelors, Ph.D., and Postdoc degree from UC Berkeley, studying the Martian atmosphere, quantum nanoelectronics, and neuromorphic computing respectively. The Postdoc was jointly conducted at Stanford, but he still sided with Berkeley at football games. Afterward, he worked with Andrew Ng to help found the Baidu Silicon Valley AI Lab and was a key contributor to DeepSpeech 2, a speech recognition system named one of the 'Top 10 Breakthroughs of 2016' by MIT Technology Review. He currently works on neural network models of sound and music and recently released a synthesizer that designs itself based on listening to sound. Outside of work, he is also a professional-level improvisational and jazz guitarist, having played at large festivals and once played an opening set for the Dalai Lama.
Peter Ulric Tse: Neuroscientist
Peter Ulric Tse is interested in understanding, first, how matter can become conscious, and second, how conscious and unconscious mental events can be causal in a universe where so many believe a solely physical account of causation should be sufficient. He and his students carry out fMRI, EEG, and psychophysics experiments in an effort to answer these philosophical questions scientifically. Details can be found in his book The Neural Basis of Free Will. He also leads a multi-university NSF consortium investigating the neural basis of volitional attention. He was raised in NYC by a German mother and a Chinese father. He went to Dartmouth, where he majored in math and physics, and then to graduate school at Harvard, where he studied what visual illusions can teach us about conscious/unconscious brain processing. He has been a Professor of Cognitive Neuroscience at Dartmouth since 2001. Tse lives with his family on farmland in New Hampshire.
Lav Varshney: Engineering Theorist
Lav Varshney is an assistant professor in the Department of Electrical and Computer Engineering and the Department of Computer Science (by courtesy), a research assistant professor in the Coordinated Science Laboratory, and a research affiliate in the Beckman Institute and in the Neuroscience Program, all at the University of Illinois at Urbana-Champaign. He is also leading curriculum initiatives for the new B.S. degree in Innovation, Leadership, and Engineering Entrepreneurship in the College of Engineering. His research interests include information and coding theory; data science; limits of nanoscale, social, and neural computing; human decision-making and collective intelligence; and artificial intelligence. His work in concept learning and computational creativity focuses on several creative domains including culinary, materials science, music, education, and fashion, as well as theoretical foundations of creativity.