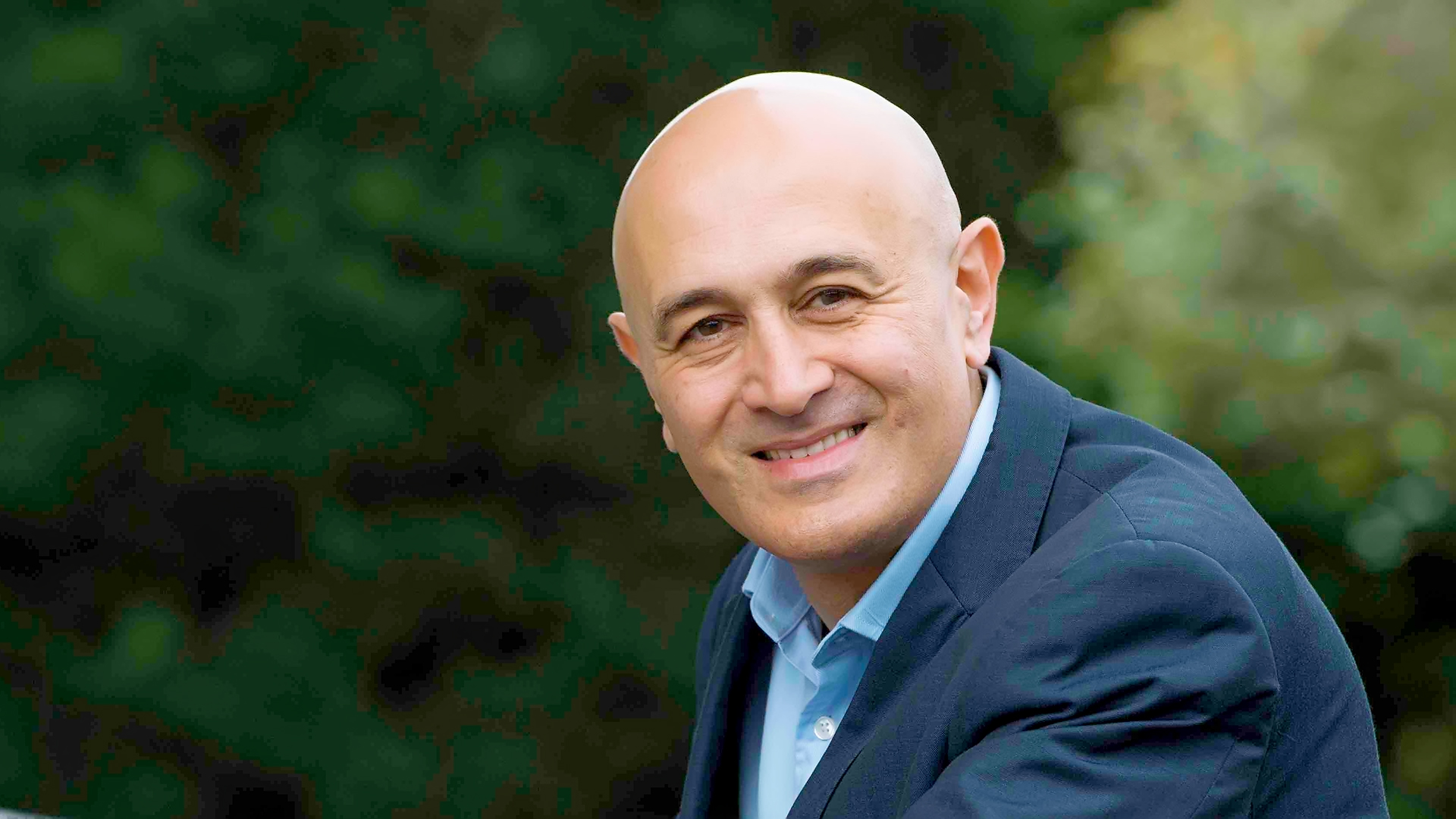 "It seems probable that once the machine thinking method had started, it would not take long to outstrip our feeble powers. They would be able to converse with each other to sharpen their wits. At some stage therefore, we should have to expect the machines to take control." – Alan Turing
We think humans have created huge amounts of information. But in fact, it's a tiny amount compared to the information needed to describe the universe. Using beautiful slow-motion footage of a water droplet, presenter Jim Al-Khalili gives us a sense of just how much of what goes on in the physical world is hidden from us.
Jim Al-Khalili is a theoretical physicist at the University of Surrey where he holds a Distinguished Chair in physics as well as a university chair in the public engagement in science. He received his PhD in nuclear reaction theory in 1989 and has published widely in the field. His current interest is in open quantum systems and the application of quantum mechanics in biology. In 2018, he helped establish at Surrey the world's first doctoral training centre in quantum biology and, in 2020, set up a new Quantum Foundations Centre.
Jim is a prominent author and broadcaster. He has written 14 books on popular science and the history of science, between them translated into twenty-six languages. His latest book, The World According to Physics, was shortlisted for the Royal Society Winton Prize. He is a regular presenter of TV science documentaries, such as the Bafta nominated Chemistry: a volatile history, and he hosts the long-running weekly BBC Radio 4 programme, The Life Scientific.
Jim is a past president of the British Science Association and a recipient of the Royal Society Michael Faraday medal and the Wilkins-Bernal-Medawar Medal, the Institute of Physics Kelvin Medal and the Stephen Hawking Medal for Science Communication. He received an OBE in 2007 for 'services to science'.