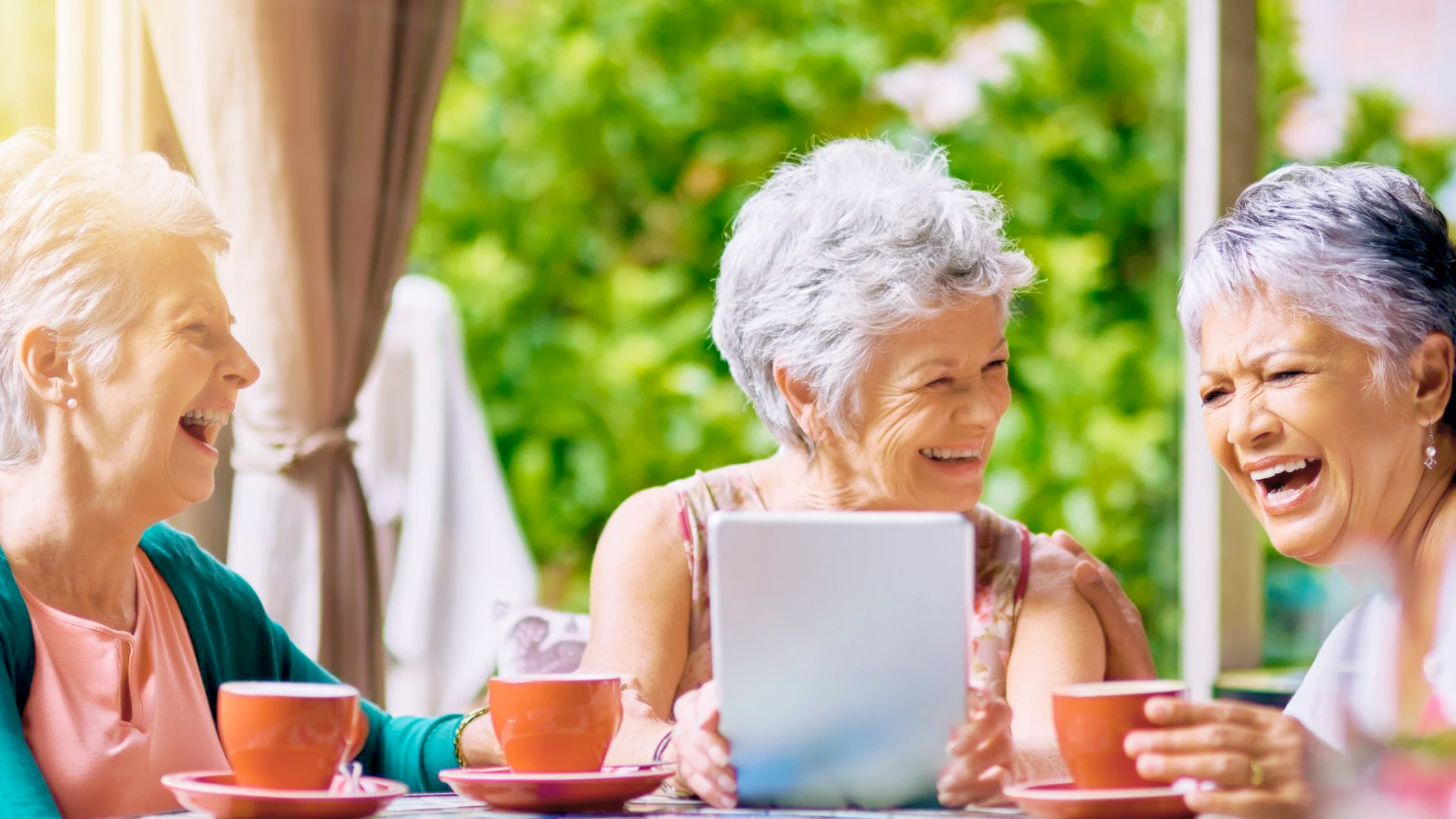 Social media is essential for everyday entrepreneurs – but it's a waste of your valuable time if you're not using it properly. To stand out from the crowd and be recognized over time, strong design is essential for both of these things. If you're not standing out, it might be time for a social media makeover.
How Do You Know It's Time For A Social Media Makeover?
Your social media has no rhyme or reason. It's kind of … random. You're spending loads of time posting but it looks bland and gets no engagement. All that effort isn't translating into much growth or profit.
You know your brand could look better. Do you ever catch yourself scrolling and daydreaming? Imagining how your brand could look a little bit cooler? You know your brand could look more unified, professional and relevant, but you simply don't know how to do it, or you can't afford to hire a designer.
You're not on social media. You have a business already established and a website up and running, but you need to get your brand on social media.
You're just starting out. Maybe you're a small business or side hustle, and you want to do it properly on social media, from the get-go.
Whether it's taking someone's wardrobe from drab to fab, or transforming dull living spaces into a dream home, everybody loves a good makeover – probably because we like to see people living their best lives.
Your social media channels as an everyday entrepreneur are no different. But giving your brand a social media makeover goes further than just looking good.
Having a powerful presence on social media can help you maintain a competitive edge, setting you up to sell more, and keep your business thriving.
Maintaining a social media account might feel like a productive use of your time, but pottering around aimlessly in the digital space can end up wasting more energy than it generates for your brand.
Social media is supposed to work for you, gaining you leads, fans, subscribers, customers and recognition. The juice has to be worth the squeeze.
We've got some ideas to help create the best brand presence you possibly can, to increase your odds out there in the social media jungle.
What Does A Great Social Media Feed Look Like?
You know those social media accounts that you just love to see popping up on your phone? That's not by accident. Looking effortlessly attractive as a brand takes some upfront work to build solid foundations.
With these in place, creativity can flow.
Brands with great social media feeds typically get at least some of these things right:
They publish excellent content. It's inspirational, informative, or entertaining – providing some value to their target audience.
They have a distinct identity. When it's done well, you can recognize a brand at a glance before you even read the first word. Their coherent brand identity also differentiates their business space from the personal accounts that are intermingled on your feed.
They touch on a defined pool of topics. You can't talk about everything to everyone – so they narrow it down to some recurring themes, centered on their audience, their product, and their values. Where these intersect, is their sweet spot; the conversation they can own.
There's a defined cadence. Whether it's three times a day or three times a week, a brand is more likely to show up in our feeds (and become memorable to its audience) if they have a regular publishing routine. Diligence is rewarded on most algorithms, too!
They value aesthetics. Brands doing well on social media have quality, well-considered content that makes your eyes happy: think beautiful photos, playful design, popping colors, gorgeous fonts, and eye-catching graphics that elevate a post from a random photo to a work of art. Some of the best brands regard their feed as an ever-evolving work of art.
Their content is actionable. There's a clear message telling the reader what they want them to do – whether it's entering a competition, commenting on a particular post, or signing up for a product or service.
They create content with mutual benefit in mind. This means either delivering a moment of insight or delight, or creating a chance for the reader to reap some benefit – a discount, a sale, a competition, a lesson, or the chance to gain more information about a topic.
They engage with customers and other brands (they don't just post and duck). Popular brands are responding to comments, thanking customers for compliments, or solving simple problems, rather than publishing a piece of content and never interacting with it again. They're part of like-minded online communities and business networks, engaging with these conversations.
They engage with current events, trends and memes. Inasmuch as we're encouraging planning, the brands who are strong on social don't lock things in months ahead without making space for some spontaneous reactions. Bernie on a chair, anyone?
They sync with special days, seasons and holidays. In doing this, they're responding to a world that's constantly in flux.
Most of all, brands doing well on social media are the ones who are using their social media channels to help them achieve their business goals.
How Do You Get Started On A Social Media Makeover?
It may seem overwhelming to try and get to the same level as bigger, more established brands, but this is absolutely an attainable goal – and you can do it yourself, without spending money on hiring a designer.
Even if you're a single person side hustle, looking premium will create that perception of professionalism (nobody needs to know it's just you and your phone).
Remember that it's more than a once-off brand revamp: reinventing yourself is actually an essential habit to develop as an entrepreneur. Luckily, it's something you can get better and better at over time, and the proof of the pudding is in the tasting: growth.
We're going to show you how to up your game on social media, with some best practice tips combined with stacks of practical know-how. But before we dive into the creative stuff, it's important to address the reasons behind why you're doing this. Getting this down before you start redesigning will help you reap both immediate and long-term benefits.
What Does A Social Media Makeover Involve?
There are five fundamental steps you need to walk through when it comes to pulling off a successful social media makeover, with questions to ask yourself at each stage. Let's take a closer look:
Consider Your Purpose
Why are you on social media in the first place? What are you trying to achieve?
Which platforms are right for you, in terms of your big goals? Remember that you don't have to be everywhere at once.
What's worked/not worked for you in the past? Be honest, and learn from your mistakes – as well as your successes of course.
What's your brand really about, beyond profit? How do you want to show up and engage on social media, and how do you want your audience to view you?
Set Measurable Goals
Whether it's more sales, more leads, more engagement or building a community, set yourself a target and a timeline. This doesn't have to be too complicated if you're starting out. Use your best guess as a baseline (100 new subscribers a month, 15% more traffic to the blog via Instagram), and adjust your targets once the data starts rolling in week after week.
Hopefully, your feed will start looking more stylish and coherent, creating an impression of improvement, but make sure your goals are something you can measure directly, to keep you on course and motivated.
The good news is that most social platforms have easy access to basic analytics, for free. You don't need to get neck-deep in the data, but you do want some objective measure to know if your numbers are moving up or down. This basic data will guide your strategy on an ongoing basis.
Find Your Brand's Unique Style (Your Presence)
Nobody knows your brand better than you. So, what is its personality: bold or classic? Playful or street? The design will ultimately create this impression to new customers.
Luckily, there are 13 different styles to guide you here, so you can choose the one that's absolutely right for you. Naturally, you can customize your unique brand identity, but it's useful to start with some guardrails.
Remember, your style is inextricably linked to your audience. It reflects a worldview, and not just a "look."
Your aesthetic is ultimately in service of attracting folks who resonate with your values.
Once you have your unique style in mind, take some time to explore all the graphics, logos, images, color palettes, and fonts. Save your favorites – these will form part of your brand identity kit.
Customize Templates And Layout Collections
This is the fun part! Find templates for the formats you'll be using the most, whether it's a competition poster or a YouTube thumbnail. We have thousands of designs, grouped by platforms, occasions, and styles.
Layout collections make the process even easier, by offering you a full pack of consistently designed templates across a range of formats and platforms.
Customize templates by applying your brand's unique graphics, fonts, colors, logo, and images to a professional design.
Find the layout collection that suits your brand best and customize it with your brand's colors, fonts, logo, graphics, and images.
Plan Ahead With A Content Calendar
Content For A Week: Pick a few types of social content that you produce on a regular basis. These could include discussion topics, product features, user showcases, links to your blog, motivational quotes… the options are endless, but narrow it down to keep your brand's messaging consistent.
Content For A Month: Look at the upcoming month(s) to identify special days, holidays, or cultural moments that might create opportunities to produce relevant content.
Content For A Year: Identify a few key holidays/seasons/events that hold maximum marketing potential for your brand well in advance. Use the time to plan campaigns – a sale, a competition, an event – for maximum impact.
Once you have the basic principles in place by working through this framework, the design process should be more logical, much easier, and – most importantly – more fun than complicated. As an everyday entrepreneur, you've got a ton of things on your to-do list.
Creating content shouldn't be sucking hours out of your day, or hundreds of dollars out of your business account.
Make Your Brand Beautiful
Templates and layout collections make it super easy to create a full social media kit with your unique brand identity: simply add your brand's fonts, colors, graphics, and images to professionally designed templates.
Our layout collections were created with this exact function in mind, to allow you to develop a consistent library of ready-to-go content, instead of designing from templates one at a time, as the need arises. Remember: the secret to success is to have your brand vision and goals clearly identified before you start.
Now that we've broken it down for you, giving your brand a social media makeover doesn't sound that overwhelming, does it? You've got this.
originally posted on godaddy.com by Dylan Culhane
About Author: Dylan Culhane is the Content Strategist at Over, and a big believer in the new frontier of self-determination. Find him on Instagram @dylanculhane.